As an experienced acrylic sheet manufacturer and wholesaler, we take pride in offering a wide range of high-quality acrylic sheets to meet various needs and demands. Our extensive collection includes matt acrylic sheets, glitter acrylic sheets, and various other options to cater to different preferences. With our commitment to excellence, we strive to provide our customers with top-notch products that exhibit remarkable durability, versatility, and aesthetic appeal.
1. Matt Acrylic Sheets: A Perfect Blend of Elegance and Functionality
1). Superior Quality Matt Acrylic Sheets:
Our matt acrylic sheets are specially designed to exude elegance while ensuring optimal functionality. These sheets are meticulously crafted using premium-grade materials that offer exceptional strength and durability. With a smooth, non-reflective surface, our matt acrylic sheets provide a perfect backdrop for a variety of applications.
2). Diverse Applications:
The versatility of our matt acrylic sheets makes them suitable for a broad range of applications. From decorative purposes, such as signage and POP displays, to functional uses like sneeze guards and protective barriers, our matt acrylic sheets offer an ideal solution. Their ability to reduce glare and eliminate reflections makes them an excellent choice for exhibits, art installations, and even picture framing.
3). Customization Options:
Understanding that every project has unique requirements, we offer customization options for our matt acrylic sheets. Whether you need specific dimensions, thicknesses, or colors, our team is committed to delivering tailored solutions that meet your specific needs. Our state-of-the-art manufacturing facilities enable us to provide intricate designs and precise cuts to ensure a perfect fit for your project.
2. Glamorous Glitter Acrylic Sheets: Adding Sparkle to Your Projects
1). Unmatched Aesthetics:
Our glitter acrylic sheets are the epitome of elegance and glamour. The vibrant sparkles embedded within the sheets give them a striking appearance, making them a perfect choice for creating eye-catching displays and distinctive designs. Whether you're looking to create stunning retail displays, luxurious interior accents, or artistic installations, our glitter acrylic sheets are sure to captivate the attention of viewers.
2). Durability and Resilience:
While our glitter acrylic sheets are visually stunning, they are also built to last. Manufactured with precision and using high-grade materials, these sheets exhibit remarkable durability and resilience. They can withstand various environmental factors and are resistant to scratches, fading, and discoloration. This ensures that your projects retain their elegance and sparkle over time, even in high-traffic areas.
3). Applications That Demand Attention:
The versatility of our glitter acrylic sheets allows them to be used in an array of applications. Fashion boutiques, cosmetic stores, event and stage design, jewelry displays, and architectural accents are just a few examples where our glitter acrylic sheets can make a lasting impact. Their ability to reflect and refract light creates a captivating visual experience that sets your projects apart from the ordinary.
3. Partnering with an Acrylic Sheet Wholesaler:
1). Unbeatable Wholesale Pricing:
As a direct manufacturer and wholesaler of acrylic sheets, we take pride in offering competitive prices without compromising on quality. Our extensive network and streamlined production processes allow us to provide unbeatable wholesale pricing, making us the go-to choice for businesses seeking affordable yet premium acrylic sheet solutions.
2). Prompt and Reliable Delivery:
We understand the importance of timely delivery, especially for large-scale projects. With our efficient logistics and reliable shipping partners, we ensure that your orders are processed promptly and reach you in a safe and timely manner. Whether you require a small batch or bulk quantities, our team is equipped to handle all order sizes efficiently.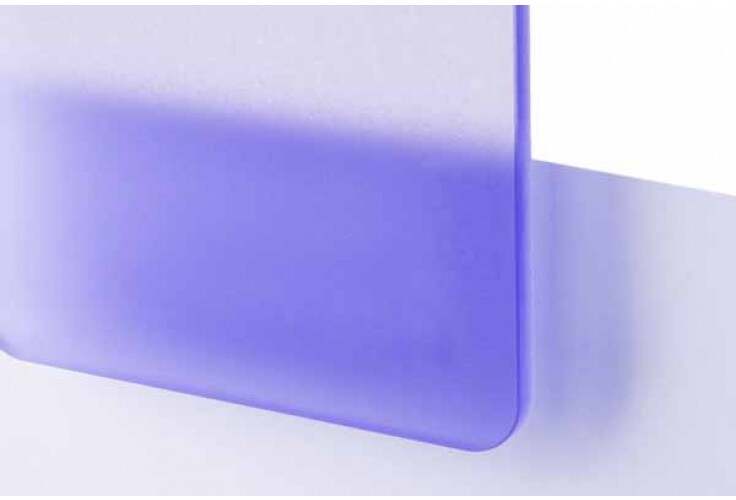 Leading Acrylic Sheet Wholesaler Provides Premium Matt and Glitter Acrylic Sheet

As a leading acrylic sheet manufacturer and wholesaler, we are dedicated to providing premium-quality matt and glitter acrylic sheets that cater to various applications. Whether you're looking for a sleek matte finish or a dazzling display of sparkles, our extensive range of products, customizable options, competitive pricing, and reliable delivery make us your trusted partner for all your acrylic sheet needs. Contact us today to discover a world of possibilities with our top-notch acrylic sheets.