We participated in the Future Print in Brazil on 12th to 15th July, 2023.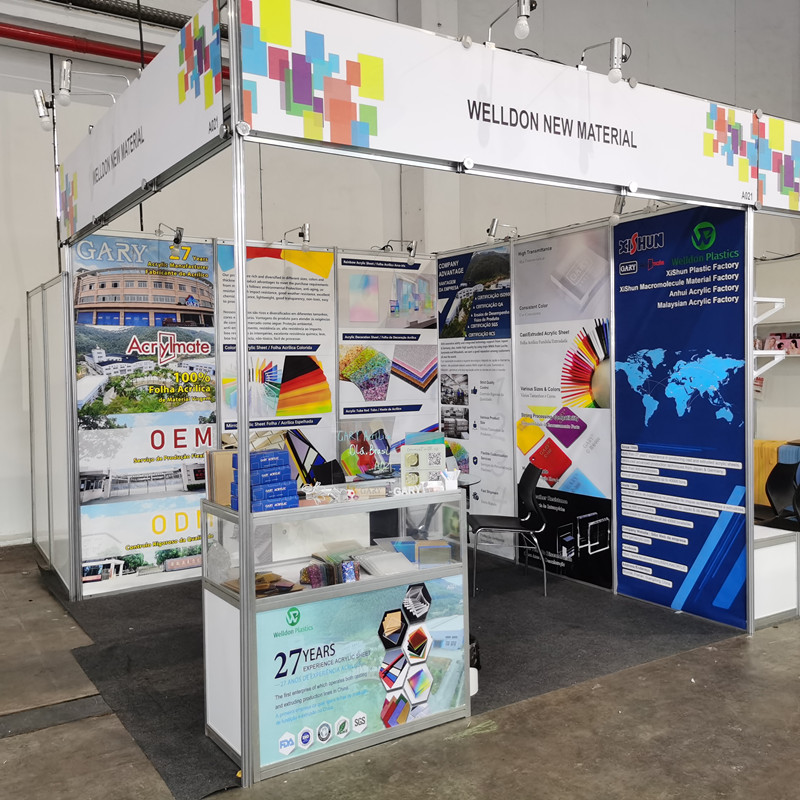 Future Print was held in Expo Center Norte Sao Paulo on 12 to 15 July 2023 showing the companies news of Brazil and internationals related to sectors Digital Technologies, Printing Machinery, Printing, Textile Industry, Digital Printing.
Gary Acrylic Sheet Manufacturer- 27 Years Production Experiences
We are the first enterprise that operates the casting and extruding production lines in China.
Our main products include the clear acrylic sheets, colored acrylic sheets, frosted acrylic sheets, glitter acrylic sheets, mirror acrylic sheets, translucent acrylic sheets, fluorescent acrylic sheets etc. We also have a very professional technology R&D team and over 300 qualified employees at your service, providing you with one-stop professional solution services.